We recently ranked the top 10 Indian solar panel brands after calculating a Unergia Score for each brand based on a number of parameters. Now that our readers have a list of the top brands, we thought they would want to know more about these top solar companies that are at the forefront of solar installation, production, and innovation in the country.
Today we will introduce to you Waaree Energies Limited, the brand that aced the rankings with a score of 63 points out of 70 on the Unergia scale.
What's ahead?
Waaree - One with the Sun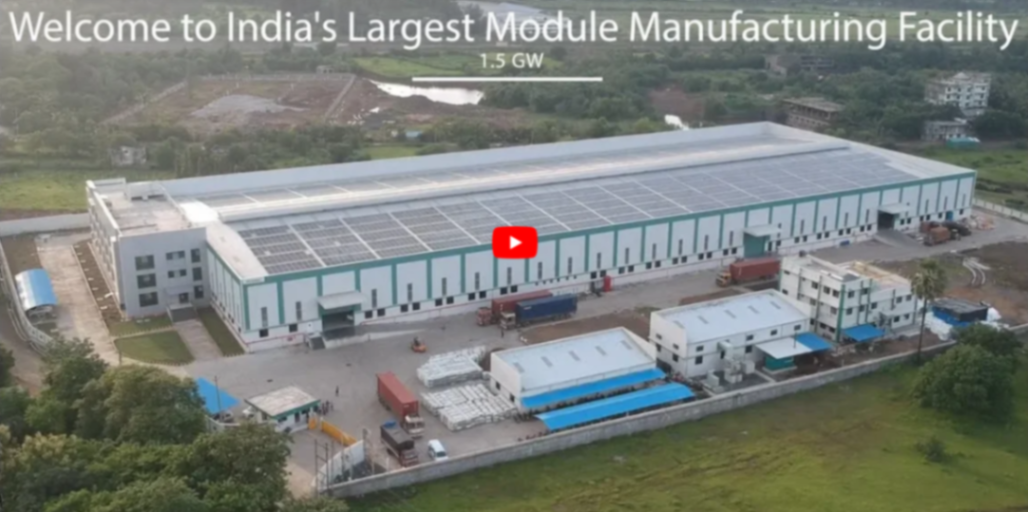 With best in class solar panels, more than three decades of industry experience, and 10000+ successful projects to boast, Waaree shines the brightest when it comes to the Indian solar energy landscape. Besides having an expansive coverage at over 350 locations in India, Waaree also serves 68 countries internationally.
Waaree Energies Ltd. is part of the Waaree Group Founded in 1989 and headquartered in Mumbai. Waaree is one of the top Indian companies in providing EPC services, offering rooftop solar solutions, solar water pumps, and producing solar power. Waaree started out as a hardware trading company, before transitioning into a hardware manufacturer, and finally into a government certified testing laboratory and manufacturer of solar equipment.
The glassdoor rating of Waaree energies is 3 out of 5 stars from 56 ratings and their Facebook page has 35k likes in total, with 4.5/5 stars based on 45 opinions.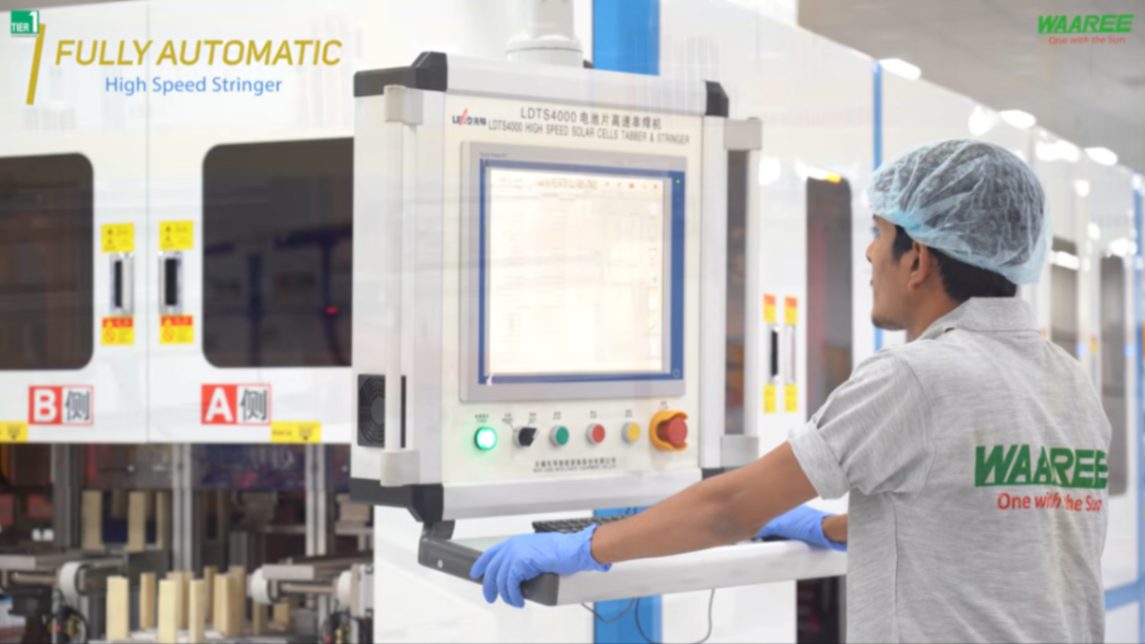 Manufacturing Units
Waaree owns India's largest solar PV module manufacturing plant with a capacity of 2 GW in Gujrat. The company to date has installed solar units that produce more than 3 GW of solar power. Waaree manufactures high-quality mono and poly-crystalline solar modules at its manufacturing units that range from 3Wp to an impressive maximum of 450 Wp for a number of varying applications. Waaree has manufacturing units at Surat and Tumb in Gujrat.
The company's website has elaborate pictures describing the automated and fully monitored solar module manufacturing process. The company also claims to be the first Indian company to have an in-house Lab facility for inspecting the quality of their products. The lab has a testing facility for determining parameters like hail impact, PID effect, and moisture & heat resistance.
Products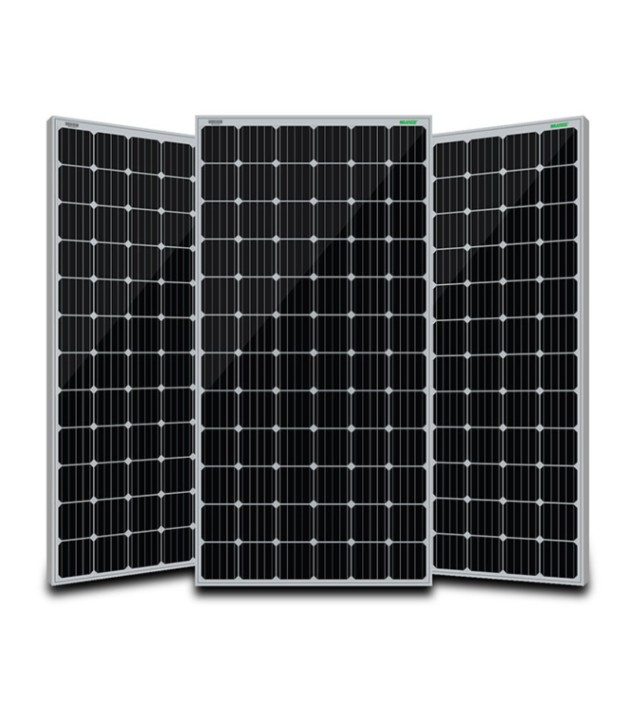 Waaree has a wide-ranging catalog and offers PV modules, solar inverters, solar batteries, solar water pumps, and solar products like solar street light, solar power bank, and solar bags.
PV Modules: The brand offers solar modules in all shapes and sizes. Their Arun series has 36/72 cell solar panels with Wp ranging from 40 W to 235 W. The Arka series has modules with 144 cells and an impressive 400 Wp.
Inverters: The company offers world-class single-phase and three-phase on-grid inverters ranging from 1 kW to 80 kW. Their off-grid inverters range from 325 VA to 10000 VA with inbuilt charge controllers and smart monitors.
Batteries: Waaree also has an impressive range of solar batteries and offers both lead-acid as well as Li-ion ones with capacities up to 225 Ah.
Water Pumps: Waaree manufactures both solar powered as well as electric water pumps. Their solar pumps claim to be 80-90% efficient ranging from 0.5 HP to 50 HP
Awards and Recognition
Waaree has a number of feathers in their illustrious hat when it comes to excellence in solar module manufacturing. The company has received the National Excellence Award in Domestic PV solar manufacturing from Mr. Piyush Goyal, the MoS for power, coal, and renewable energy. It has also won the 'Excellence in Technology and Innovation Award' the most prestigious SME award in India. The company has also received several awards for being the best solar manufacturer in the country.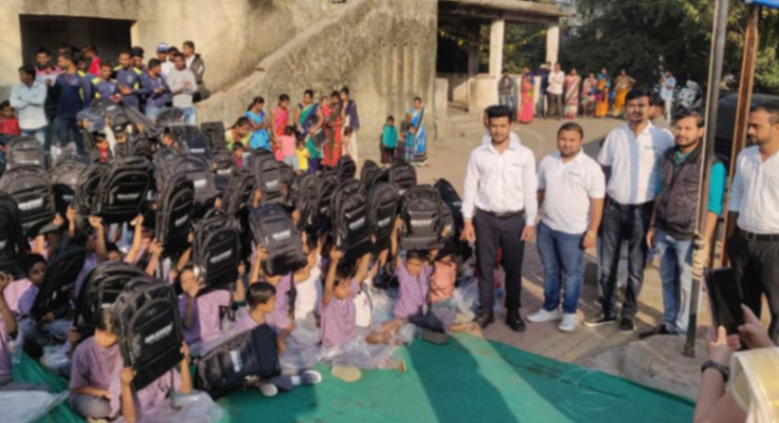 Corporate Social Responsibility (CSR)
Waaree is not only helping reduce the carbon footprint by promoting solar energy, but it is also helping people and communities have a more dignified life by supporting women empowerment, children's education, carrying out tree plantation drives. The company's website claims to have impacted the lives of more than 100000 children through its children's education initiatives, however, we couldn't find more information as to how they have been doing that on the ground. Waaree's vision is to make solar technology more efficient and cost-effective for the people, which in itself is a gift to society.