Investment in solar power is capital-intensive as well as one that lasts for several years. Thus, detailed information about the solar panel brands can go a long way in helping the user make a confident purchase of a solar power system. In this article, we will list down the top 10 Indian solar panel brands. The rankings have been made after considering six parameters that we believe best define and differentiate solar panels and their makers from one another. These are:
Panel Efficiency

: Panel efficiency tells us how good a solar panel is at converting sunlight into electricity. Most of the solar panels used commercially have efficiencies that range from 19-20%.

Temperature Coefficient for Voltage

: As the temperature of a solar panel increases, its power output decreases slightly. Thus, the best solar panel is one which gives more or less the same output over a wide range of temperature. A higher value of temperature coefficient means more loss in power output with temperature variation. It is measured in %/degC.

Latest Peak Power(Wp)

: Wp of a panel is the maximum power that a solar panel can give. For our rankings, we have considered the Wp of the latest model of the solar panel. A higher value of Wp means that a lesser area is required by a set of panels to generate the required electric power as compared to a panel with a lower Wp.

Material Warranty

: The material warranty of solar panels is different from the performance warranty which is usually 25 years. The material warranty covers any natural damages and degradation in the solar panels. Most of the brands offer 10 years of material warranty which covers problems like manufacturer defects, delamination, etc.

Total Installation(kW)

: Total installation means how much installation of solar panels has taken place for this brand. It is an important parameter to assess the popularity as well as the consistency of the brand.

Annual Production Capacity

: Annual production capacity is the most important criterion for ranking solar panel brands as it tells us the yearly generation/demand for the panels of the brand and thus is an indicator of how popular the brand is with solar users at present. Therefore we have also given it twice the weightage as compared to the other parameters.
Unergia Score: We have assigned a score to each of the brands based on how they have performed on the six metrics specified above. Each parameter was assigned 10 points while annual production capacity was assigned 20 points. The brand ranking first on a given parameter received 10 points while the brand ranking tenth received one point for that parameter. The maximum possible score was 70 and the minimum was 7.
The Rankings
(You can click on the brand name to check out the company's website. Tap on 'specifications' to view the documents and data of the panel that we have referred to for the purpose of our rankings)
Rank 1

Waaree was the clear winner in our rankings and individually scored in the top 3 on all six parameters. Founded more than three decades ago in 1989, the company has installed solar projects that generate more than 3 GW of electricity. With an annual production of 2 GW, Waaree has surely set up milestones that other solar brands should aspire to reach.
Specifications: The latest solar panel offered by Waaree has a peak power output (Wp) of 400 Watts, an efficiency of 19.87%, and best in the market temperature coefficient of 0.27% per degree celsius. Like most of its counterparts, Waaree offers a material warranty of 10 years over its panels.
Unergia Score: 63/70
Rank 2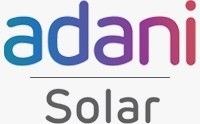 With over 12 GW of solar installations to date, Adani solar is miles ahead of its closest competitor Waaree Solar which is placed at 3 GW. Founded recently in 2015, Adani Solar also offers the maximum material warranty of 12 years on its solar panels. The annual production capacity of Adani solar is also a decent 1.5 GW.
Specifications: While the company is among the top ranks when it comes to annual production capacity and total on-ground solar installations, product specifications are something that Adani Solar still has to work on. The latest solar panels have a decent Wp of 390 watts but a below-average efficiency of 19.35%. The temperature coefficient lies in the middle at 0.29%/degC.
Unergia Score: 56/70
Rank 3
Vikram Solar Limited is a Kolkata based company founded in 2006 and the second-largest solar company in Indian based on revenue. Vikram Solar has solar installations that are generating more than 2.4 GW of solar power at present. The annual production capacity of Vikram Solar is 1.5 GW, second only to Waaree Solar. Besides manufacturing, Vikram Solar also carries out construction, operations & maintenance for solar power plants.
Specifications: With a Wp 0f 385 Watts, a temperature coefficient of 0.28%/degC, and a panel efficiency of 19.84%, the solar panels manufactured by Vikram Solar have some hefty panel specifications to boast. Vikram solar too offers a reasonable 10 years material warranty.
Unergia Score: 54/70
Rank 4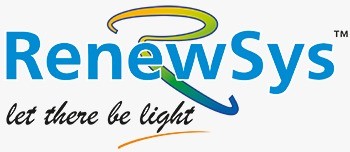 Founded in 2011, Renewsys, a key solar PV module and component manufacturer in India, leads the game when it comes to solar panel specifications.
Specifications: Renewsys offers solar panels that have the best in market efficiency of 20.7%, a good temperature coefficient of 0.28%/degC, and peak power of 400 watts.
While Renewsys leads in panel specifications, it lags behind in the annual production capacity as well as the total installed capacity both of which stand at slightly over 750 MW. It offers a 10-year material warranty as well.
Unergia Score: 51/70
Rank 5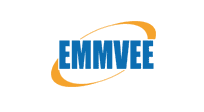 Founded in 2007 and headquartered in Bengaluru, Emmvee Solar has its sales offices across India and Germany. Emmvee's website claims to manufacture the most technologically efficient solar modules and that is evident from the Wp of their latest solar panel, which tops our list at an amazing 410 watts.
Specifications: The efficiency of the panels offered is a good 20.29%, but the temperature coefficient lies in the middle at 0.29%/degC. With a total installed capacity of 1 GW and an annual production capacity of 500 MW, the company has a lot of catching up to do before it can get to the top.
Unergia Score: 47/70
Rank 6

Manufacturers of 72 cell polycrystalline and monocrystalline solar panels, Goldi Green claims to be the fastest-growing PV module manufacturing company in India. With annual manufacturing as well as installed capacity lying just over 1 GW, the company is a significant player in the Indian renewable energy sector.
Specifications: The brand can do better when it comes to efficiency and Wp of its solar panels which have below-average values of 19.63% and 380 watts. The temperature coefficient is a decent 0.29%/degC and the warranty offered on the material is standard 10 years.
Unergia Score: 46/70
Rank 7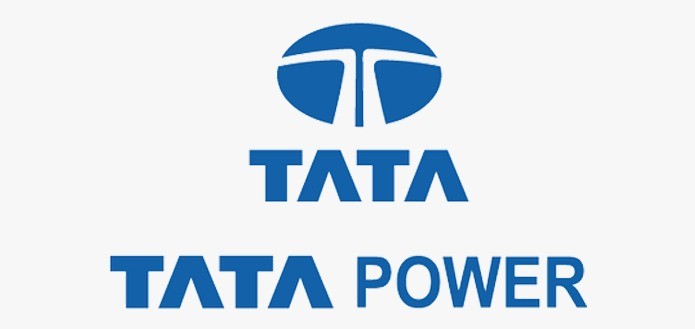 Tata Solar offers solar panels with one of the weakest specifications as compared to other top 10 brands. Founded in 1989, Tata Solar has a presence across the globe and specializes in manufacturing solar equipment and providing EPC services for solar projects. Tata Solar has installed projects worth more than 1.6 GW but their annual production capacity stands at 700 MW which is slightly lower than the average.
Specifications: The latest solar panel of Tata Solar has a subpar efficiency of 17.2% and a peak power output of 330 W. The temperature coefficient is also not encouraging and has a high value of 0.32%/degC. Tata solar offers a 10-year warranty on its panels, and the inherent trust of the people in the brand name is something that Tata Solar enjoys.
Unergia Score: 31/70
Rank 8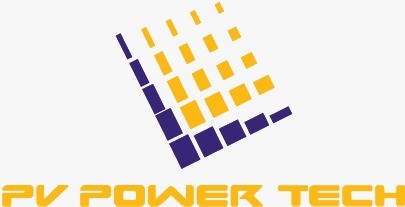 Founded in 2008, PV power tech has a total installed capacity of more than 400 MW and an annual production capacity of 350 MW.
Specifications: Wp of the latest solar panel is a decent 370 W, while its efficiency is 19.1% but the temperature coefficient at 0.36%/degC is pretty high as compared to other top brands.
Unergia Score: 25/70
Rank 9
Loom solar was founded in 2018 and has performed well for a new brand. With a total installed capacity of 10 MW and an equal annual production capacity, Loom Solar offers a wide range of solar equipment and not just solar panels.
Specifications: Wp and efficiency were a decent 19.5% and 375 watts, but we couldn't find any data on the temperature coefficient. The material warranty offered by Loom Solar, like most other brands, is 10 years.
Unergia Score: 23/70
Rank 10

Although last in our list of top solar brands, Luminous is by no means the least popular. With a total installed capacity of over 200 MW, Luminous mostly offers pre-assembled solar devices mainly targeting domestic users.
Specifications: Panel efficiency is lower than every other brand except Tata Solar and stands at 18.89%. The temperature coefficient also has a relatively high value of 0.33%/degC, while the Wp stands at a decent 370 W.
Unergia Score: 22/70
We hope that our rankings will give you more clarity and enable you to make a confident decision on the installation of your next solar power unit.