In our series on top Indian solar brands, we have Tata Power Solar up for discussion today in this blog post. Tata as a brand needs no introduction owing to over a century of legacy, but their solar credentials definitely need more analysis and discussion. Founded in 1989, Tata Solar has not been able to make as significant of an impact when it comes to innovation in solar technology. The company ranked 7th on our list of top 10 Indian solar panel brands with a sub-par score of 31/70. Their panel specifications were also one of the weakest with a panel efficiency of 17.2%, which is extremely low when compared to the top players that have panels with efficiency as high as 20.7%.
What's Next?
About Tata Solar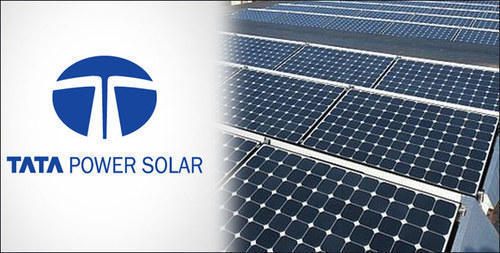 Tata Group is one of the biggest and most respected organizations in the world and is headquartered in India. Their energy arm, Tata Power, is India's largest integrated power utility and powers India's biggest cities like Mumbai and Delhi, and has experience of more than 100 years under its belt when it comes to power generation and distribution. Tata Power is also the parent company of Tata Power Solar, which has entered its 29th year of operations in 2020.
Tata Solar has supplied solar units with a capacity exceeding 1 GW and the modules manufactured by them are exported to more than 30 countries worldwide. Tata Solar also specializes in EPC services and the company has successfully executed more than 1000 MW of utility-scale projects. The company also claims to have impacted more than 40 million lives worldwide with their solar projects, besides having installed India's largest rooftop project in 2015 and setting up India's largest solar carport at Cochin Airport in Kerala. The company also offers Operations & Maintenance services for its bigger projects.
Manufacturing Units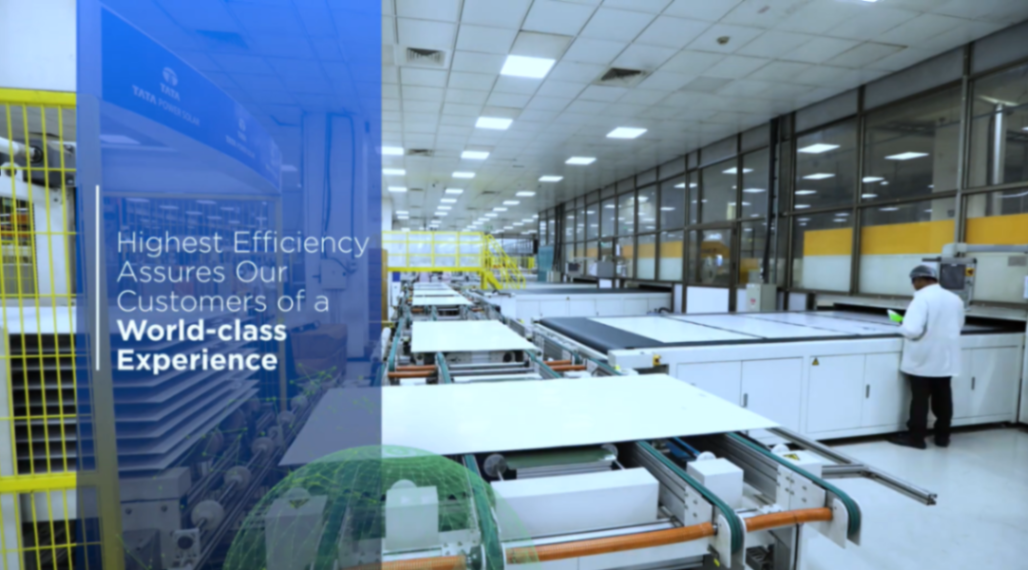 Tata Power Solar became the first Indian company to ship 1 GW of solar modules globally in 2017. However, post-2017, the stiff competition from top solar brands like Waaree Solar, Adani Solar, and Vikram Solar has taken the spotlight away from Tata Solar to an extent.
Tata Power Solar's manufacturing unit is situated in Bengaluru and has been rated as Tier 1 in bankability by Bloomberg. It has also been certified by the ISO. The manufacturing plant has a capacity of 400 MW for solar modules and 300 MW for solar cells. Their manufacturing lines produce both mono and poly-crystalline solar wafers in both 125mm and 156mm sizes. The manufacturing capacity of Tata Power Solar falls quite short of the top companies with up to 2 GW of manufacturing capacity.
Products
Tata Power Solar offers solar cells, solar modules, and solar water pumps.
The TP300 series offers 72-cell, polycrystalline solar modules with a maximum Wp of 330 watts. The website of the company didn't have a section on the different solar modules the company offers, and thus we have assumed that TP300 is the best series of modules offered by Tata Solar.
The company has different variants of both AC and DC solar water pumps as well as both submersible and surface water pumps, with powers ranging from 1 HP to 5 HP. Tata Solar offers up to 25 years of linear output warranty on its panels and 10 years on the material quality.
Awards and Recognitions
Being the big name that Tata is, the company has an illustrious shelf when it comes to solar awards. The website has a beautiful year-wise compilation of the awards won by Tata Power Solar some of which are:
Best Asset Management Team - EPC Utility Solar

Rooftop Solar EPC Company of the Year - 2020

SolarRoofs Maharashtra State Excellence Award
You can check the entire medley of awards here
Corporate Social Responsibility (CSR)
Tata has an inspiring legacy when it comes to giving back to society and has a range of activities under the ambit of its CSR program. The company has set industry benchmarks when it comes to ensuring the safety of its workforce and has millions of safe work hours to date.
Primary and girl child education, access of communities to healthcare and safe drinking water, sustainable growth, and better employability are the main pillars of Tata Group's CSR policy. You can read more about each of these here.