Cleaning and maintaining rooftop solar panels is quite simple. A cloth and clean water are enough for the job. If consumers want to take it a step further they also have the option of choosing from a range of solar panel cleaning kits and machines that are automated. Such automated systems also provide an alternative way of cleaning if you live in an area with water scarcity.
In addition, new solar panel cleaning systems are under development to take things even further.
Artificial intelligence and robots:
While AI and robots sound like distant futuristic technologies, they are already being used in the solar industry. There are a range of established companies as well as innovative startups, such as Skilancer Solar, that provide solar panel cleaning robots that automate cleaning and maintenance. They use artificial intelligence to monitor electricity generation and accordingly find,report and act on problems. While this technology is particularly suitable for large solar farms, it is also a good choice for the everyday consumer who uses a rooftop solar system because of the cost savings it will generate in the long run by maximising electricity generation.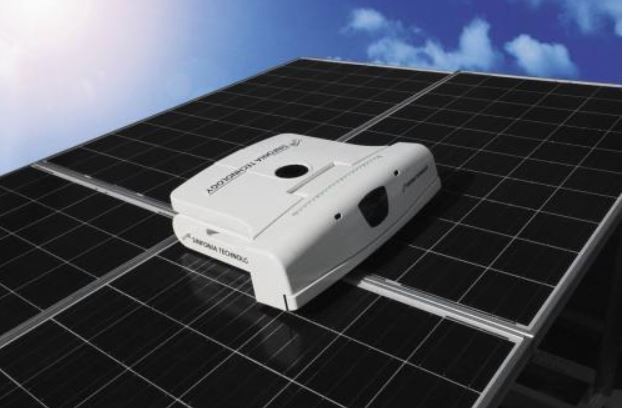 Nanotechnology-based solutions:
Nanotechnology refers to the study of matter on a molecular level. Researchers have used it to develop a range of materials that can make electricity generation through solar more efficient and reduce the need for cleaning. One such innovation is a coating that can be applied on top of the panels to reduce dust collection, which is one of the main culprits in obstructing solar panels' exposure to sunlight.
Electrostatic charge system:
This involves a machine that exerts an electric field near the surface of the panels. The electric field attracts other charged particles using an electrostatic force (think of pieces of paper sticking to your comb after it has been rubbed against your hair) and removes any unwanted particles from the surface of the panels. This technology works best in dry areas like deserts where the particles have little or no moisture.
These emerging innovations in solar technology will be a nice addition to the available automated cleaning systems which are already well equipped to reduce effort, save water and generate long-term savings.